New Products 2012/II (Autumn)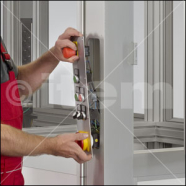 Frame-work.
Closed outer surface
Integrated cable conduit
Special groove for door seals
Fully compatible with the item MB Building Kit System, the XMS system has three key defining features:
1.  Line XMS produces load-bearing constructions with compartmentalised functional sections, making it incredibly easy to build modular, maintenance-friendly structures.
2. Cables and hoses are safely routed through cable conduits that are integrated into the profiles. Everything is easily accessible but hidden from view.
3. Profiles XMS have closed outer surfaces for ease of cleaning and seals that ensure doors close perfectly.
The favorites mode is enabled. There were no selected Favorites!