Fixing Bore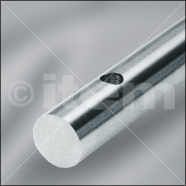 Square and precisely positioned fixing bore for the shafts of Roller Guides 8 D10, 8 D14, 8 D25 and 12 D25.
Specify the position of the bore when ordering.
> All Services (like saw cuts, profile processing, processing of shafts) can only requested in combination with a product.
The favorites mode is enabled. There were no selected Favorites!